Horace Dedui compares iPhones to addictive substances
So I guess the real reason why Apple disproved the law of large numbers for years now is because the iPhone is actually an addictive substance like alcohol or other narcotics.
This is taken from a post on Asymco about the potential market for the iPhone in China. A reader asks how the Chinese people would be able to buy an iPhone: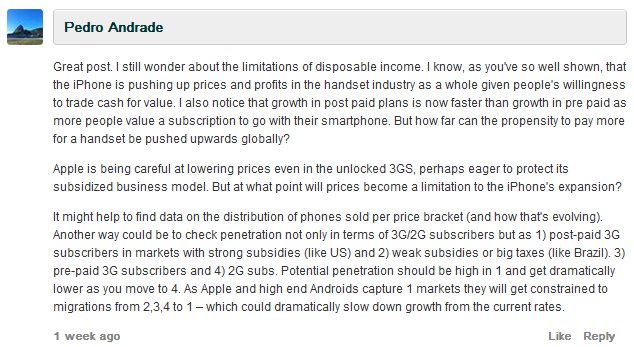 and here's Dedui's reply

Well there you have it. iPhones are just like Crack Cocaine. But in a good way.
(Click the images to get to Asymco.com. I left a comment there about the problems I see with his post and his reasoning)